NISE Network Earth & Space Partner Meeting 2019
February 13, 2019 to February 15, 2019
Hosted by:
National Informal STEM Education Network
Tempe Mission Palms Hotel and Conference Center, Tempe AZ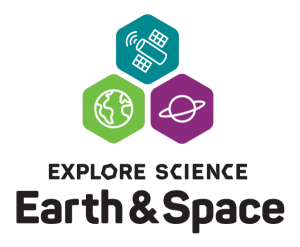 The National Informal STEM Education Network (NISE Net) is a community of informal educators and scientists dedicated to supporting learning about science, technology, engineering, and math (STEM) across the United States. The Space and Earth Informal STEM Education (SEISE) project is raising the capacity of museums and informal science educators to engage the public in Heliophysics, Earth Science, Planetary Science, and Astrophysics, by creating hands-on activity toolkits, small footprint exhibitions, and professional development opportunities. 
Attendance at this meeting is by invitation-only due to space and budgetary limitations. NISE Network is sorry they are unable to invite all NISE Network partners to attend the meeting; though they will be making digital versions of many slides and handouts available following the event. For those who are able to attend, here are the participant goals:
Participants will identify ways they can enhance their public engagement efforts related to Earth and space science by using 

NISE

 Network and NASA Science Activation products and resources.
Participants will increase their knowledge of Earth and space science content and develop skills related to informal STEM education.
Participants will learn strategies and opportunities to increase local collaborations with other organizations and with Earth and space science subject matter experts.
Participants will understand the goals, impact, and learnings of 

NISE

 Net's Earth and space project and feel motivated to continue and increase their project-related work.​​